Well hey!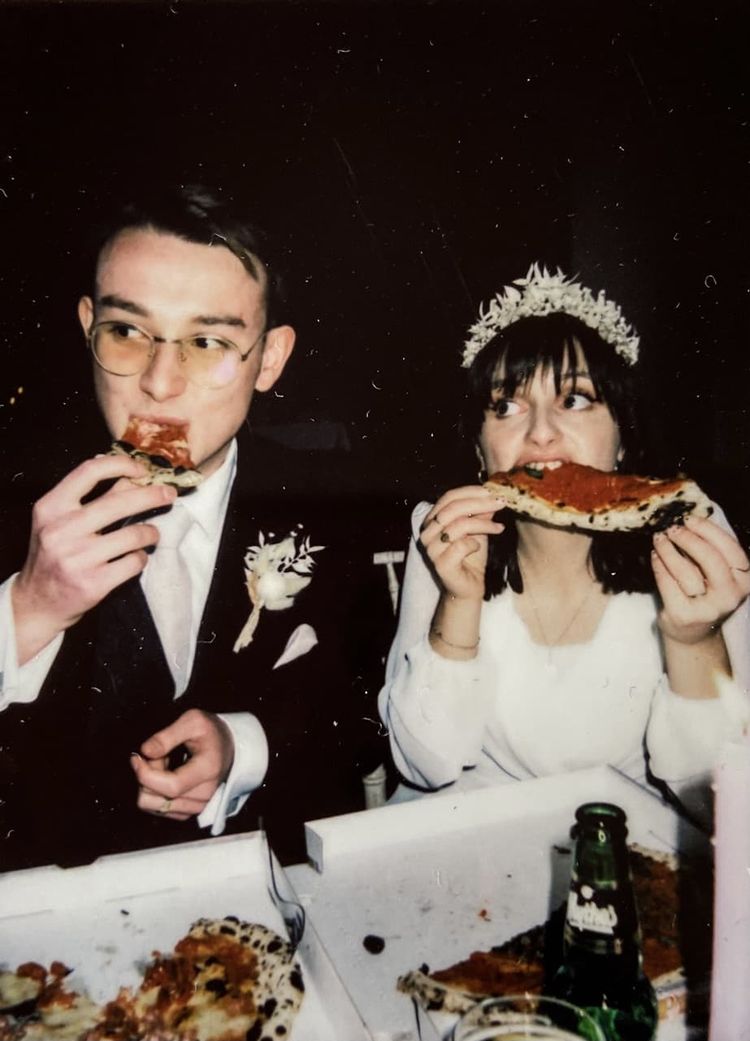 This is us!
We are Beanie & Josh, and this is us on our own wedding day! We come from the very green and beautiful Yorkshire. (It's also where the best tea in the world comes from, in my humble opinion.) Our favourite things in life are taking pictures (obviously), exploring new places and stuffing our faces together. We are particular fans of making curry, although we can never agree on what the appropriate level of spiciness should be. There isn't much else we don't agree on though so we're doing well! (Josh is the one who can cope with the spice, in case you were wondering.)
We got married in September 2020 (yes during covid!) We had a tiny intimate wedding with only our closest family and friends and we adored every second. I (Beanie) started this business in 2017 with just my dad's camera and a straight up love for photography. And Josh has been helping me with the business even before we were dating. (I used to text him asking him tech questions, but really I just wanted an excuse to talk to him… as you can see my plan worked.) Since then we've learnt and grown together, and turned Beans On Toast For Two into something we're really proud of.
We are truly passionate about capturing the love you have for eachother, and how you got to where you are today, your story. Your photos should be filled with meaning and that is what we aim to document. The parts most meaningful to you, not to our portfolio.
To do this, our approach is simple -
1) Communication beforehand - We want to know what drew you together, your style, your dreams as a couple, and befriend your dog. Anything that will help us to do our job even better. (I'm serious about the dog thing, bring them to your pre-wedding shoot.)
2) On the day, we look for true emotions - We avoid being intrusive or posing and capture moments that are already happening around us. We aim to document your wedding the way you'll remember it. We look out for things that we know are important to you, and provide you with beautiful, honest and emotional images.
We want our pictures to make you feel something.
Not many people can say they love or even like their job. But we really do love capturing the honesty that comes from a wedding day. No love is quite the same and so, each wedding is unique and special. Our job is to capture that feeling, and hand it back to you - so you can remember it forever.
Your wedding photos will be one of the only tangible things left after your big day. We truly believe it's worth investing in someone you trust to take them. If you'd like, you can trust us! We will handle your memories with care. Enough about us, it's your turn.